30 DAY TRIAL!
Just Pay $9.95 Shipping & Processing
Perfect Omega™
3x more powerful than ordinary
fish oil supplements. Supports
healthy brain, eyes and heart*.
Secrets to a Better Bladder
by Dr. Tracey Seipel
Valuable tops and answers to your
bladder questions
In a double-blind, placebo-controlled study, this patented blend of ingredients
showed a significant reduction in:
Frequency of daytime urination*

Nighttime urination*

Urgency of urination*

Frequency of embarrassing leaks and accidents*
Finally! A Tested Alternative to Drugs, Surgery, & Diapers**
Double-Blind, Placebo-Controlled Clinical Study
Shows improvement in as little as 2 Weeks!
94% reported a reduction in leaks & accidents
90% reported a reduction in daytime bathroom visits
86% reported a reduction in a bossy bladder (urge to go)
84% reported a reduction in nighttime bathroom visits
What Difference Would These Results Make In Your Life?
Try It Now!
Just Pay Shipping & Processing
Top Urologist Recommends
To His Patients
Michael J. Hyman, MD
Urologist, Board Certified
Providence St. Joseph's Medical Center
Burbank, CA
"What really impressed me with Therabotanics is the fact that they did their homework. They really did find a supplement for bladder conditions that had science behind it.
What I saw in my patients who took Better Bladder™ was an overall improvement in everything from the constant need to urinate to the number of times they would get up in the middle of the night to urinate. And it was sustainable.
As a doctor using Better Bladder™ for my patients, I can really recommend it with confidence."
See Our Clinical Study
You're Not Alone. Loss of Bladder Control Affects OVER 33 MILLION AMERICANS!
Men & Women
•

Senior & Elderly

•

Pregnant Women
Women with Children

•

When Laughing, Sneezing or Exercising
Real People. Real Results
Christine, 44
Mother of 7
BEFORE: My husband would tell a story and it was so funny, I just burst out laughing and... I was just peeing... it almost felt like my water broke. I was so embarrassed.
AFTER: Every few weeks, I saw a general strengthening of my ability to control and say no to my bladder. Now, I am down to zero leaks, which means everything. Wow. What a difference Better Bladder™ made for me.
KJ, 62
Sales Executive
BEFORE: I've gotten up in the middle of the night having to go to the bathroom, and stood over the toilet for 10 minutes. As soon as I go back to sleep, then I start leaking.
AFTER: Now that I'm taking Better-Bladder™, I'm getting better sleep without rising four or five times in the middle of night. I wake up in the mornings with better energy. It helps me get into my exercise routine and into my day with high energy and a positive attitude.
Tom, 71
Accountant
BEFORE: Traveling is a passion of mine. When I'm on the road, traveling between rest stops becomes an issue.
AFTER: Now, I'm making it to the bathroom every time with no surprises and a nice clean finish, if you know what I mean. I feel that Better Bladder™ gave me my confidence back and my control back like I haven't known for some time now.
Greta, 59
Mounted Police
BEFORE: I was paranoid about sneezing. With that sneeze comes leakage and... now you've got a spot in your pants.
AFTER: Sneezing isn't a problem any longer and I'm so happy to say "no leakage!" It's changed everything; the way I think, the way I laugh. I sleep more. I feel better. I have more energy. Even my husband noticed I'm not up and down all night. It changed my life.
Your Results May Vary.
Meet The Creator
Dr. Tracey Seipel
Physician & Bladder Expert
Dr. Tracey Seipel has been a trusted and accomplished physician for 30 years.
She is a renowned Australian naturopathic doctor, medical herbalist and nutritionist who has pioneered the Natural Urological Healthcare Category and received the prestigious Nutrition Business Journal Award for Innovative Product Merit.
For 15 years, Dr. Seipel dedicated her life to finding a natural alternative to more serious bladder treatments with the goal of supporting bladder muscle tone, strengthening the bladder wall, floor, sphincter, and connective tissue.
And she did it with the creation of Better Bladder™.
Clinical testing of Better Bladder™ included a double-blind, placebo-controlled study (not typically performed in the supplement industry). In the clinical study, 90% reported reduced visits to the bathroom and fewer leaks and accidents.+
Why Does Our Bladder Fail Us!
The bladder is like a baloon. It begins young and toned, smooth and supple. It fills and empties efficiently.
With age, after repeated filling and emptying, it loses tone and elasticity and doesn't fill and empty as efficiently.
The pelvic floor supporting the bladder can begin to weaken and sag, just like this sling. For many women, the pelvic floor never fully recovers its elasticity after pregnancy; this leads to loss of bladder cobntrol.
RESULT: Increase in bathroom visits, a constant need to go, as well as leaks and accidents.
90% SEE IMPROVEMENT
IN AS LITTLE AS 2
WEEKS+ — DON'T WAIT!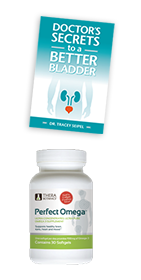 Our Special Ingredients
Better Bladder™ is a patented formulation of 3 natural plant-based ingredients, all of which have been used for centuries to help bladder-based problems. Working together, they've been shown to increase bladder tone, help reduce frequent urination and loss of bladder control, and help the bladder fill and empty efficiently.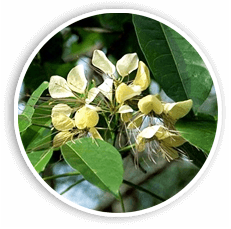 Crateva Nurvala
Crateva Nurvala has been used for centuries to help support the bladder to correctly and efficiently fill and empty. It does this by acting to increase the tone of the bladder.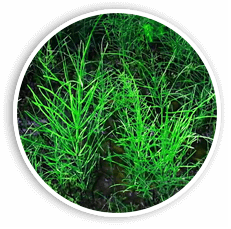 Horsetail
Horsetail has been used for fluid retention since first century AD. It is also known to help improve the tone of the bladder wall.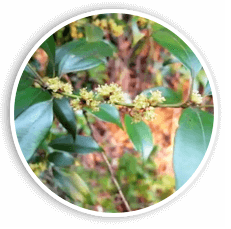 Lindera Root
Lindera has a long history of use in Traditional Chinese Medicine for kidney and bladder health and has been specifically used to help with frequent urination and loss of bladder control. More recent research has shown that Lindera has potent antioxidant effects to preserve the tissue and function of the urinary system.